World Cup Predictions SDG 6 Edition: Spain vs Costa Rica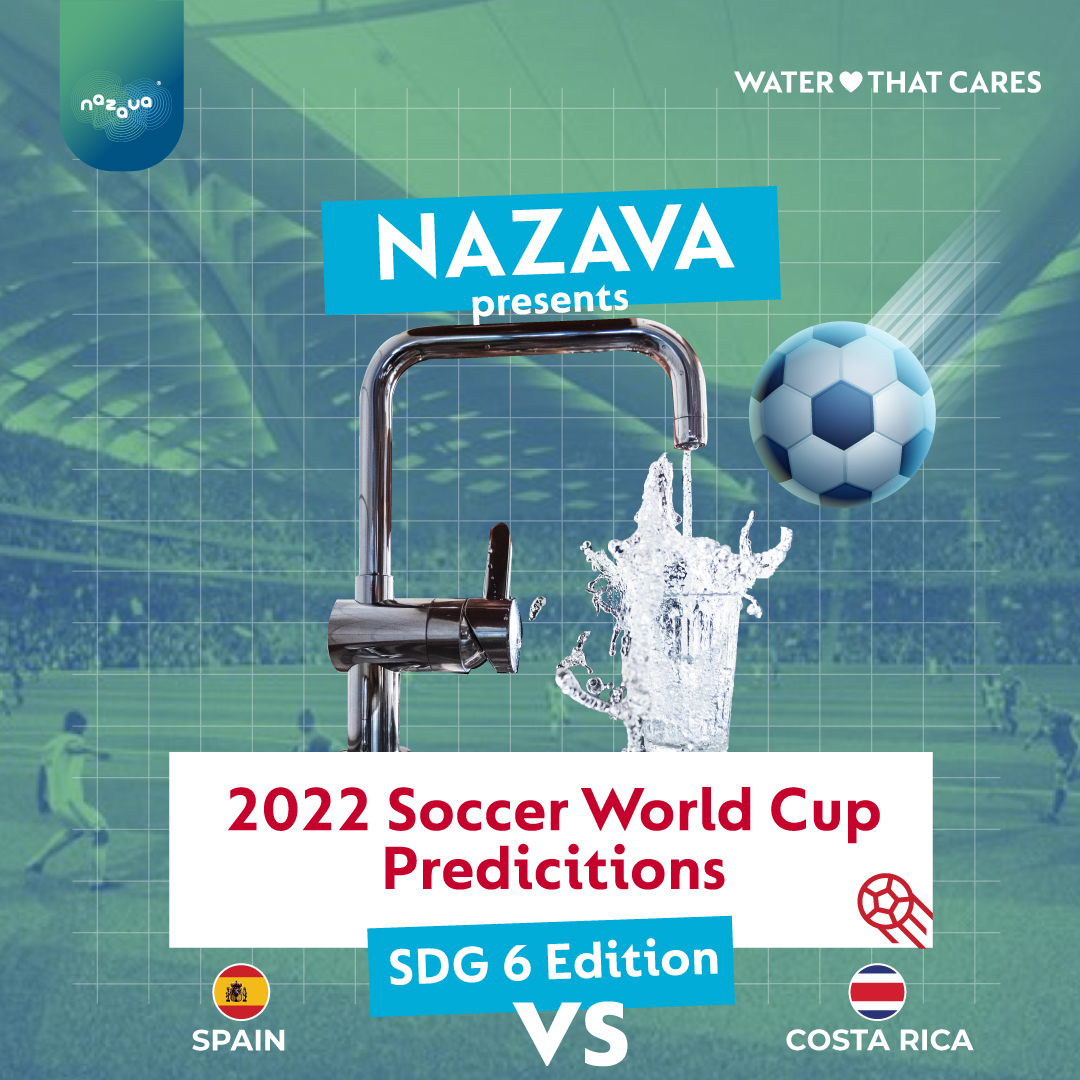 If we look at access to safe drinking water, who will win Spain or Costa Rica?
We will be looking at another spectacular match tonight between Spain and its former colony Costa Rica. 
Spain
Spain has been at the world cup a staggering 16 times! They brought the cup home in 2010 when they won the final match against the Netherlands. Your correspondent still remembers tis day as the saddest in his life.  The South European country has 47 million inhabitants. Spain's national competition La Liga is the second richest in the world. Spain is  ranked 7th in the world on the FIFA ranking
Costa Rica
Costa Rica is one of the only countries in the world that does not have an army.  This central American country has only 5 million inhabitants and is known for its rainforests and volcanoes.  Costa Rica is ranked 49th  on the FIFA world ranking. Costa Rica played in four of the last five World Cups and qualified for Qatar after defeating  New Zealand.  Now let's see what the water and sanitation figures tell us who will win this game. 
Amount of people that can drink from the tap
Spain. The data tells us that 100% of Spanish households have a tap that provides them with safe drinking water. Another reason to move to Spain maybe?  We consulted some authoritative and also some less authoritative web pages and discovered that the  water does not always taste great. However, it is really safe to drink.  Nevertheless, tottled water consumption increased from  74 million  liters in 1965 to more than  5 billion liters in 2016. Spaniards now consume 8 billion plastic bottles per year. Not good for the environment! Switch to a water filter now, Spaniards! Or just accept the taste, you really get used to it.
Costa Rica 81 % of the population can drink from the tap in Costa Rica.  This is a remarkable achievement which is confirmed by a limited research using a well known search engine. 
Winner: This is tight, but Spain wins
Amount of people that are connected to a proper sewage system.
Spain. Tourists who went to Spain in the eighties and even early nineties still remember the large sewer pipes dumping untreated sewage right into the Mediterranean Sea.  With assistance from the European Union that has improved a lot. It is however still easy to find reports about raw sewage being dumped into the sea. Officially 96% of households are connected to a working sewage system. We do think the number might be on the optimistic side. 
Costa Rica
In Costa Rica only 30% of households are connected to a sewer. Most households use septic tanks or septic pits that are not always effective in treating the sewage. There are plans to build more advanced sewage systems, but yah, putting those big pipes in the ground is really expensive. 
Winner: Spain
Can people wash their hands
Spain, like many other OECD countries, is not reporting on this indicator. Around 60% of Spaniard self report washing their hands after going to the toilet. 
Costa Rica. In Costa Rica 86 % of houses have a hand washing facility. We hope they are used. 
Winner: Costa Rica. 
Wild Card. 
Your correspondent thinks it is fair to give Costa Rica the wild card. We have 3 reasons. Spain colonized Costa Rica which is just not a friendly thing to do. Second, Spaniards are using too many plastic bottles. Third, around half a million species live in Costa Rica, which is equal to about 5% of the estimated species on Earth