Safe Drinking Water



For Schools Program
The problem with drinking water at schools
In Indonesia, only 21 percent of schools provide safe drinking water to their students [1]. As a result, many school children buy expensive, often sugary drinks, drink contaminated water, or suffer from dehydration. This leads to a myriad of health problems such as diarrhea, stunting, & wasting, all of which have a negative impact on a child's development.
Drinking sugary drinks is a major contributor to childhood obesity, which is a driver of the spike in cases of type two diabetes among children. Type two diabetes is caused by poor diet and is usually rare among children.
[1]: United Nations Children's Fund (2020). The State of Children in Indonesia – Trends, Opportunities and Challenges for Realizing Children's Rights. Jakarta: UNICEF Indonesia.
Safe Drinking Water for Schools with Nazava
Since 2013, we've worked with partners such as Kopernik, Social ImpaKt, and Project Child to provide safe drinking water to schools in underserved communities throughout Indonesia.
Safe Drinking Water for Schools Pilot Project
In 2021, we conducted a pilot project with Aqua-Danone to provide water filters to 150 schools in Lebak Regency, Banten Province, impacting 35,000 children with safe drinking water.
The aim of the pilot project was to measure the extent to which providing water filters to schools affected drinking water habits among school children. We measured the impact by conducting surveys before and after the filters were installed.
The results, which were verified by water meter readings, found a fivefold increase in the amount of water consumed per child per day after the filters were installed. Surveys also showed a 98 percent satisfaction rate among the pupils who now preferred to drink Nazava filtered water as opposed to buying drinks from outside. All this impact was achieved at a cost of less than US$ 2 per child!
We worked closely with the local government and school headmasters throughout the design and implementation of the project. The project design and results were shared at the Indonesia WASH Symposium in March 2023 and can be seen here.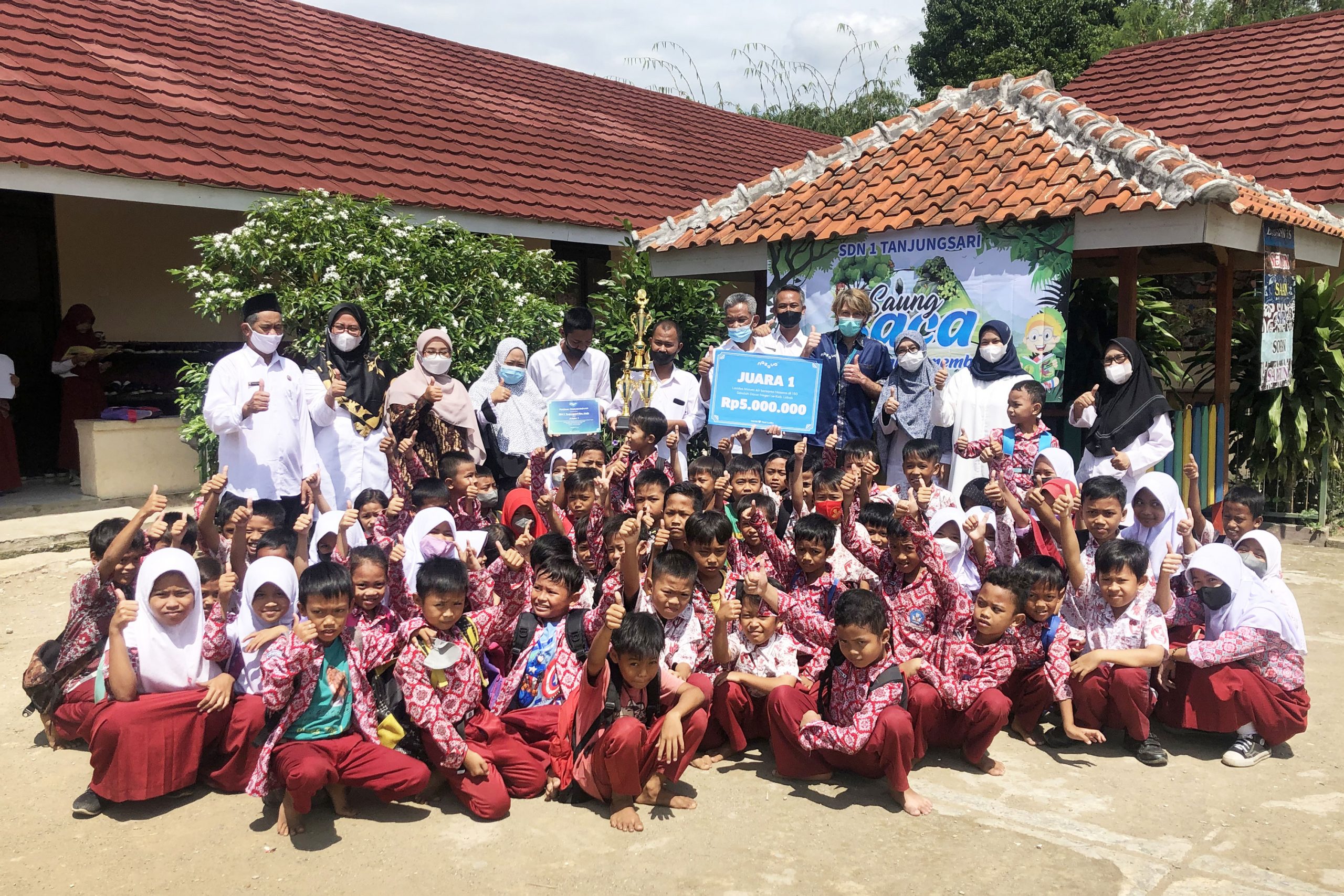 Average fluid consumption per child per day before and after the Lebak Pilot Project
A model for the future
Safe drinking water for less than US$2 per child!
Involving local stakeholders in the design of the project proved key to the success and sustainability of the project. Following the pilot project the Lebak Regency Department of Education allocated the necessary funds to provide filters to an additional 420 schools. The Schools are able to obtain the filters through either a buy one get one free, or rental program. CSR sponsorships further reduced the out of pocket costs to the schools to as little as $0.02 per child per month. Through the sale of carbon credits, we are able to provide maintenance and spare parts for the filters free of charge for life!
Schools will pay US$0.02 per student per month
Subsidized rental programs paid by the regional department of education.
Buy one get one free
Subsidized via partnership with companies
Help Us Reach 50,000 Schools by 2027!
492 out of 50,000 Schools
Nazava aims to further the success of our school program by providing water filters to 50,000 schools all over Indonesia, impacting 12.5 million children by 2027. This will be funded by a combination of contributions by the schools and local government, the sale of carbon credits, and CSR contributions.
Contribution from schools and local government
50% of the costs of the filters with the total of US$ 3.6 million will come from the schools and local government. Subsidized rental and buy one get one programs currently in use in Lebak will be replicated in other schools.
Financing through carbon credits
US$ 87, 617 of revenue was generated through carbon credits in 2021 and we expect this figure to grow in the coming years. A portion of this will be used to Finance replacement parts and maintenance free of charge for life.
CSR donor funding
CSR contributions and grants.
To learn more about how you or your organization can help provide safe drinking water to school children:
Steven Ramsey

   [email protected]
Guido van Hofwegen
   guido@nazava.com